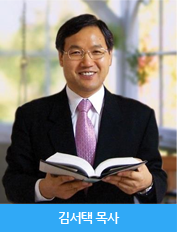 Welcome to Dong-bu church.

The peace and grace of God be with you.

Dong-bu church is God's church built on this earth for his will.
Therefore, we should make this church to fulfill His purpose on this earth and we also have the responsibility to do our best in carrying out His plan and will for this world.

The purpose and goal of Home Page is to give wonderful service to each person who feels hunger and thirsty for the truth of God. It is not too much to say that the power of the Word is gradually underestimated in the rapidly changing circumstances and the realities of life where too much work is required.

Re-lightening the truth of the Word, we want to prove that our real hope grows when the restoration of the Word arises.I strongly believe that loving work of revival, including Religious Reformation in 16th, Holy Spirit had brought to Western Europe in 17th and 18th will arise again today. However, we can not accomplish it with religious eagerness, various church programs or outward renewal but will be done by lightening the Word of God concretely, clearly and fully.

Dong-bu church and I allow God to shape our lives and struggle to make people who lost the power of the Word of God taste it again. This is the historical calling Dongbu church is given and the only way to let the whole church of Korea be renewed.I hope people how long for the Word of God and we will owe them jointly through Internet service.

The door of Dong-bu church is opened to everyone. Especially I invite you to Friday evening service -" Open Service" . Please find " Biblical community" that may help you to mold your spiritual personal. Anyone wants to pray can come here and join us.Whoever is thirsty for the word of God can come. God says, " come, all you who are thirsty, come to the waters; and you who have no money, come, buy and eat! Come, buy wine and milk without money and without cost (Isaiah 55:1)I hope some of you who hardly come to our church for some reason or other make the utmost use of Home Page " Dong-bu".

I expect to share the truth with all people who burn with love the Word of God sincerely through internet service.Make the utmost use of Home Page " Dong-bu" and draw water of life from this well as possible as you can.If you are challenged and transformed, and allow God to shape our lives and our faith to deepen.I can hope nothing better than that.God will shower you with unspeakable blessing and unfailing grace.God Bless You.


Thank you